---
The humans at the hotel thought I could impress #murphysmates by doing a pumpkin carving for this Halloween thing…
My pumpkin stayed exactly the same as it is in my picture! I'm a dog - how exactly am I supposed to carve a pumpkin.... silly humans!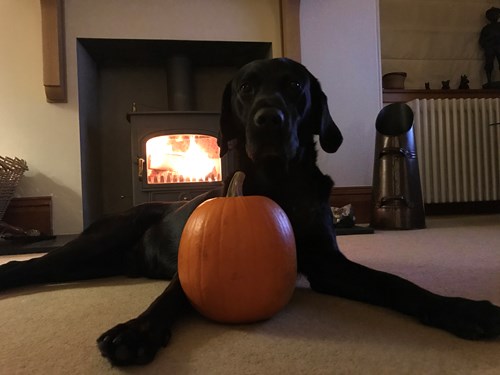 Instead, I took the pumpkin home to my master who cooked it and gave me some in my tea – a lovely treat.
Now Halloween is past, it will soon be 'firey' night with those bangy things in the sky. Me and my sisters don't like them much. We lock ourselves away in the house with our humans, we get cosy in front of the fire and watch our favourite doggy programmes on the tv.  Hope all of #murphysmates stay safe this 'firey' night.
---