---
I had a busy time of it, visiting all of the humans at the hotel and the many #murphymates that came along for the festivities.
The hotel humans gathered around the Christmas Tree for their yearly photo opportunity...  I did get an invite but had fallen asleep by the fire at home...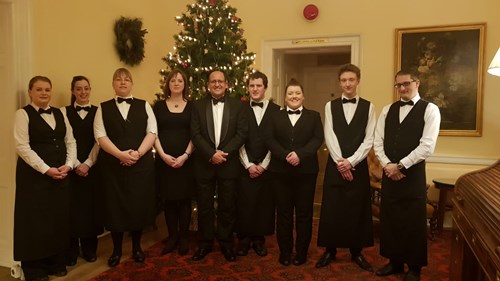 There was lots of pawsecco and treats to be had. There was also a big net up on the ceiling with big colourful balls that they let drop at midnight.
The humans were making some very funny movements along to some music, you'll never catch a dog moving like that!
Everyone, humans and doggy friends alike, had a jolly time.
Belated Happy Woof Year to all of #murphysmates and their humans!
---