---
The strangest thing happened this week…  I went on my daily plod around the hotel only to discover a tree had all of a sudden grown in the corner of the hall!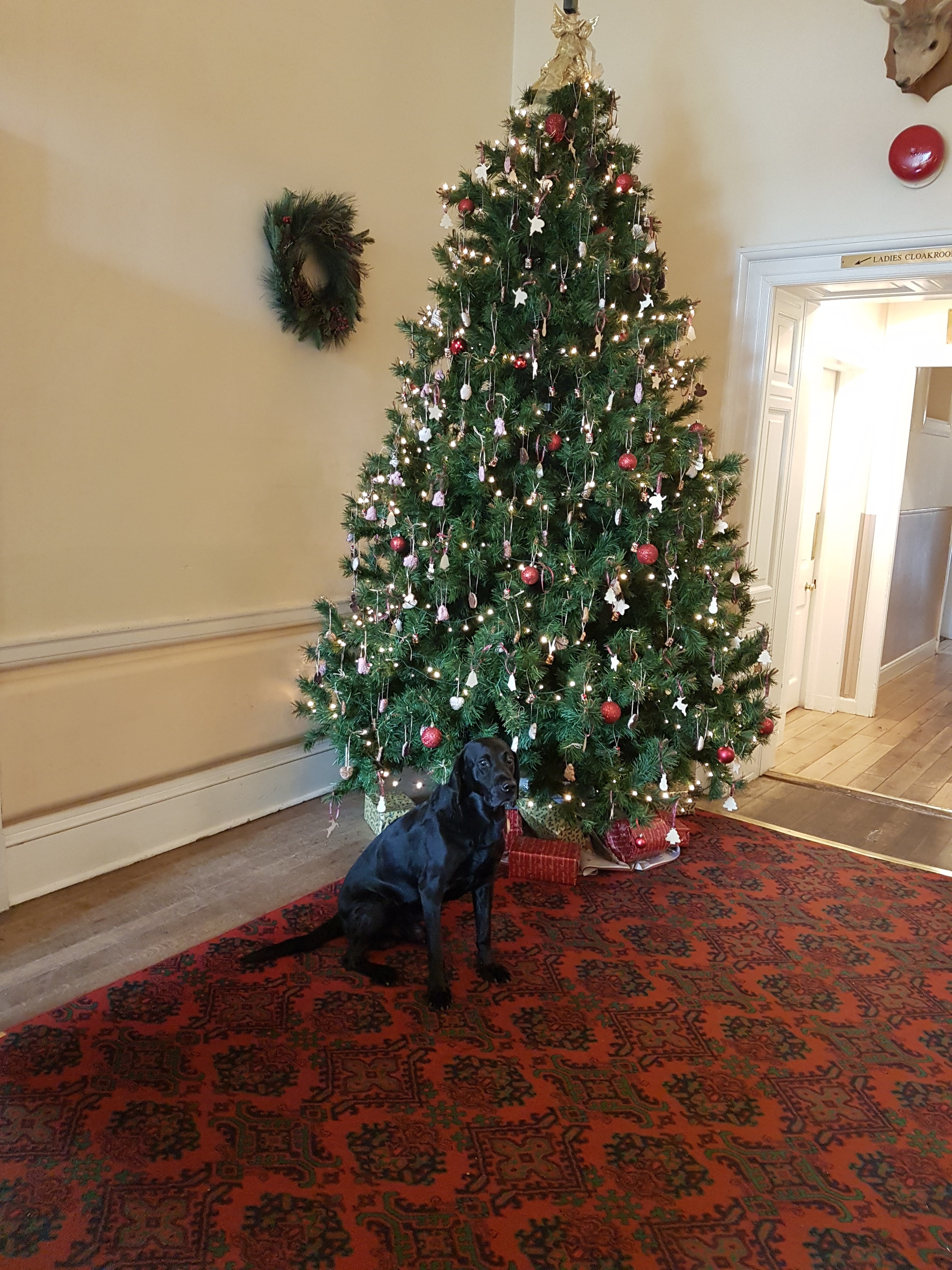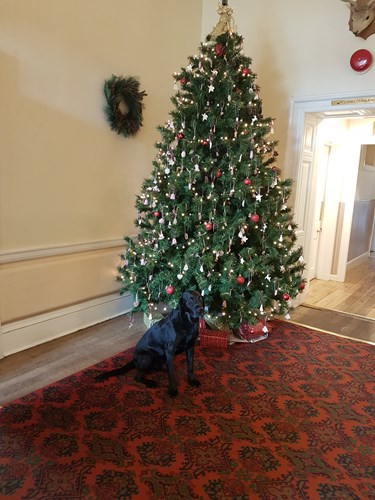 The humans were scurrying around putting all kinds of curious things on it, red balls, twinkly lights and biscuits (which apparently only the humans are allowed…)  Think I'm going to have to speak to someone about that!
There are also some strange boxes under the tree, I heard someone say that they are presents?!  Hope they are not just for the humans too!
Off to find out what on earth is actually going on (and get my daily treat…)
---